Domestic Flights have predominantly increased over the period of time in India. Most of Tier 1 and Tier 2 cities in India are connected through domestic flights. This article covers Domestic Flight Deals India and how you can book cheap flight tickets in India.
Domestic Flight Deals in India
Domestic Flight Deals are now available directly through the domestic flight providers like Indigo, AirIndia, Airasia, AirCosta or SpiceJet. But you don't get too many flight deals through these websites. There are Top Domestic Flight Deal websites through which you can book flights and also avail great discounts.
Domestic Flight Deal Websites:
These top domestic flight deal websites help in getting flight deals and also coupons. Below is the list of Top Domestic Flight Deal websites
Makemytrip
Makemytrip provides top flight deals as it has tie-up with various banks and also provides flight deals for wallet users. If you are not sure about the Top Indian wallets which provide good deals, check out the article written by our author Top Indian Wallets. Checkout Makemytrip deals through the banner link below. Also, check everyday domestic flight deals on which website you should select for booking your flight.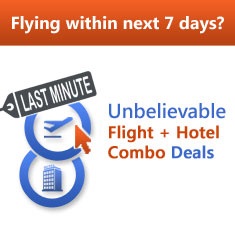 ClearTrip
ClearTrip provides domestic flight deals for all major domestic flight providers. We see Cleartrip providing last minute flight deals cheaper than other flight deal provider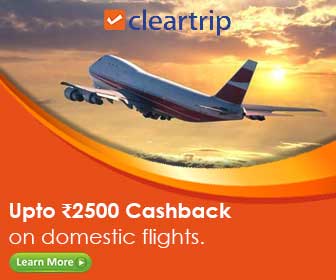 Goibibo
Goibibo is another top domestic flight deals provider website. This website also has tie-up with Indian wallets and major banks to provide interesting deals to its customers.